We're glad you came to our "Healthful Information" page

This page is intended to bring information to you that is meant to be interesting and helpful. We at Murphy's Market are not making any specific claims or are giving information to you in any regards to your own medical and or dietary needs. Always seek the advice of professionals in that field.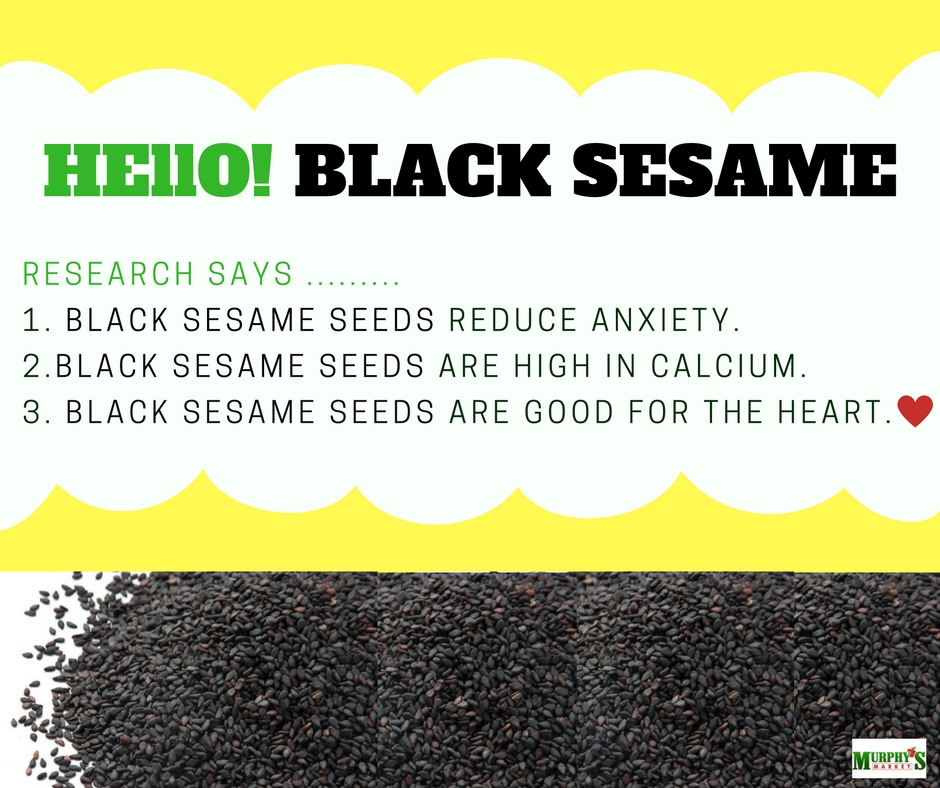 ---
SORRELL FRUIT
Sorrel is a fruit that is native to India and Malaysia, and its fruit, leaves, seeds and flowers are edible and taste similar to rhubarb. It also is called roselle. It may be difficult to find, but it offers several benefits when added to a well-balanced diet. Sorrel fruit is best eaten right away, but it will keep in the refrigerator for up to three days.
Low In Fat and Calories
A diet that is low in fat and calories is a good way to control your weight and prevent diseases that are associated with being heavy. Burning the calories you consume each day is the best way to stay at a healthy weight and adding low-fat and low-calorie foods to your diet also can help you lose weight. A cup of sorrel fruit contains only 28 calories and less than 1 g of fat. Add sorrel fruit to a salad to add a tropical flavor without drastically increasing its fat and calorie content.
Calcium
You may not think of fruit when it comes to increasing your calcium intake, but one cup of sorrel fruit contains 123 mg. Getting adequate amounts of calcium in your diet keeps your bones and teeth healthy and strong. Calcium also plays a role in message transmission between your brain and the rest of your body. A deficiency increases your risk of osteoporosis and an abnormal heartbeat. Incorporate sorrel fruit into a jam recipe to increase your calcium intake.
Potassium
Potassium is a nutrient that your body needs to regulate blood pressure. It also plays a role in muscle and bone contraction and digestion. A deficiency of this nutrient could cause cramps, irregular heartbeat, weakness, low energy levels and digestive problems. Potassium in your diet also reduces your risk of stroke. A cup of sorrel fruit contains 119 mg of potassium. Sorrel fruit is often used when brewing tea in the Caribbean and is a healthy and easy way to increase your potassium intake.
Vitamin A
A cup of sorrel fruit has 164 IU of vitamin A, which is important for many of your body's functions. Vitamin A plays a role in your immunity by making white blood cells, which fight bacteria and viruses that enter your body and make you sick. It is also important for bone health, reproduction, eyesight and cell division. In addition, vitamin A is considered an antioxidant, which means it can fight free radicals that damage your cells and increase the risk of developing cancer. Sorrel fruit is a good substitution in fruit sauces typically made with cherries or berries.
References
Brooklyn Botanic Garden; Red Sorrel -- The Other Cranberry; Scott D. Appell; June 2003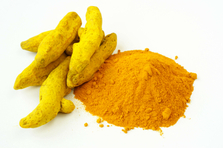 Benefits of Tumeric. Is it for everyone?

The active ingredient in turmeric is curcumin. Tumeric has been used for over 2500 years in India, where it was most likely first used as a dye.

The medicinal properties of this spice have been slowly revealing themselves over the centuries. Long known for its anti-inflammatory properties, recent research has revealed that turmeric is a natural wonder, proving beneficial in the treatment of many different health conditions from cancer to Alzheimer's disease.

Here are 20 health benefits of turmeric:

1. It is a natural antiseptic and antibacterial agent, useful in disinfecting cuts and burns.

2. When combined with cauliflower, it has shown to prevent prostate cancer and stop the growth of existing prostate cancer.

3. Prevented breast cancer from spreading to the lungs in mice.

4. May prevent melanoma and cause existing melanoma cells to commit suicide.

5. Reduces the risk of childhood leukemia.

6. Is a natural liver detoxifier.

7. May prevent and slow the progression of Alzheimer's disease by removing amyloyd plaque buildup in the brain.

8. May prevent metastases from occurring in many different forms of cancer.

9. It is a potent natural anti-inflammatory that works as well as many anti-inflammatory drugs but without the side effects.

10. Has shown promise in slowing the progression of multiple sclerosis in mice.

11. Is a natural painkiller and cox-2 inhibitor.

12. May aid in fat metabolism and help in weight management.

13. Has long been used in Chinese medicine as a treatment for depression.

14. Because of its anti-inflammatory properties, it is a natural treatment for arthritis and rheumatoid arthritis.

15. Boosts the effects of chemo drug paclitaxel and reduces its side effects.

16. Promising studies are underway on the effects of turmeric on pancreatic cancer.

17. Studies are ongoing in the positive effects of turmeric on multiple myeloma.

18. Has been shown to stop the growth of new blood vessels in tumors.

19. Speeds up wound healing and assists in remodeling of damaged skin.

20. May help in the treatment of psoriasis and other inflammatory skin conditions.

Turmeric can be taken in powder or pill form. It is available in pill form in most health food stores, usually in 250-500mg capsules.

Once you start using turmeric on a regular basis, it's fun to find new ways to use it in recipes. My favorite way to use it is to add a pinch of it to egg salad. It adds a nice flavor and gives the egg salad a rich yellow hue.

Contraindications: Turmeric should not be used by people with gallstones or bile obstruction. Though turmeric is often used by pregnant women, it is important to consult with a doctor before doing so as turmeric can be a uterine stimulant


---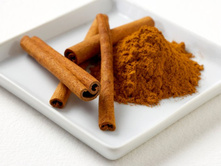 ·
The Top Ten Health Benefits of Cinnamon
Lucy Tashman
Often referred to as "real cinnamon" or "true cinnamon", Ceylon cinnamon (
C. zeylanicum
or
C. verum
) is native to Sri Lanka. This cinnamon is lighter brown in color, papery and brittle and the bark coils into a single spiraled quill.
Ceylon cinnamon is rarely found in United States and has significantly less of the phenolic compound cinnamaldehyde, which imparts the spicy cinnamon flavor and aroma desired by American palates. Instead, this cinnamon has a more delicate and complex flavor, with citrus, floral and clove notes.
How is Cassia Different than Cinnamon?
Cassia is a term used to describe cinnamon that originates from China and elsewhere in Southeast Asia, primarily Chinese cinnamon (
C. cassia)
, Vietnamese or Saigon cinnamon (
C. loureirii)
and Indonesian cinnamon (
C. burmanii)
. These cinnamon varieties have a stronger, more intense and often hotter flavor than Ceylon cinnamon due to an increased percentage of cinnamaldehyde, up to 5-6% by weight.
Cassia also has a significant amount of the blood-thinning phytochemical coumarin which has led Germany to ban its importation.
How to Identify Cassia vs. Cinnamon
American labeling laws do not require a distinction be made between cassia and Ceylon cinnamon in the retail market, however the overwhelming majority of ground cinnamon found within the United States is a variety of cassia.
Cinnamon and cassia sticks, however, have obvious visual markers which make them easy to identify:
· cassia is dark, reddish brown whereas Ceylon cinnamon is light tan in color
· cassia sticks form a "double-scroll" whereas Ceylon cinnamon appears rolled like a cigar
· cassia is thick and hard whereas Ceylon cinnamon is thin and brittle
Which is Better - Cassia or Real Cinnamon?
The choice between cassia or cinnamon depends on intended use and taste preference of the individual. Cassia cinnamon is more popular in the United States where its flavor is associated with hot, spicy cinnamon candy while Ceylon cinnamon gains popularity in Latin American countries where it is a key ingredient in Mexican style hot-chocolates. Cassia is also an ingredient in Chinese five-spice.
References
McGee, Harold. 2004. On Food and Cooking. Simon & Schuster. New York.
Murray, Michael N.D. 2005, The Encyclopedia of Healing Foods. Simon & Schuster. New York.
Webb, Marcus & Richard Craze. 2006, The Herb and Spice Companion. Quantum Publishing. New York.
---

10 Health Benefits of Ginger

Published on December 5, 2008

Ginger has been used as a natural remedy for many ailments for centuries. Now, science is catching up and researchers around the world are finding that ginger works wonders in the treatment of everything from cancer to migraines. Here are ten health benefits of this powerful herb.

Ovarian Cancer Treatment
Ginger may be powerful weapon in the treatment of ovarian cancer. A study conducted at the University of Michigan Comprehensive Cancer Center found that ginger powder induces cell death in all ovarian cancer cells to which it was applied.

Colon Cancer Prevention
A study at the University of Minnesota found that ginger may slow the growth of colorectal cancer cells.

Morning Sickness
A review of several studies has concluded that ginger is just as effective as vitamin B6 in the treatment of morning sickness.

Motion Sickness Remedy
Ginger has been shown to be an effective remedy for the nausea associated with motion sickness.

Reduces Pain and Inflammation
One study showed that ginger has anti-inflammatory properties and is a powerful natural painkiller.

Heartburn Relief
Ginger has long been used as a natural heartburn remedy. It is most often taken in the form of tea for this purpose.

Cold and Flu Prevention and Treatment Ginger has long been used as a natural treatment for colds and the flu. Many people also find ginger to be helpful in the case of stomach flu's or food poisoning, which is not surprising given the positive effects ginger has upon the digestive tract.

Migraine Relief
Research has shown that ginger may provide migraine relief due to its ability to stop prostaglandins from causing pain and inflammation in blood vessels.

Menstrual Cramp Relief
In Chinese medicine, ginger tea with brown sugar is used in the treatment of menstrual cramps.

Prevention of Diabetic Nephropathy
A study done on diabetic rats found that those rats given ginger had a reduced incidence of diabetic nephropathy (kidney damage).


---
The Truth About Kale


ByKathleen M. Zelman, MPH, RD, LD
WebMD Expert Column

Move over Popeye and make room for the "queen of greens," kale. Gaining in popularity, kale is an amazing vegetable being recognized for its exceptional nutrient richness, health benefits, and delicious flavor.

Eating a variety of natural, unprocessed vegetables can do wonders for your health, but choosing super-nutritious kale on a regular basis may provide significant health benefits, including cancer protection and lowered cholesterol.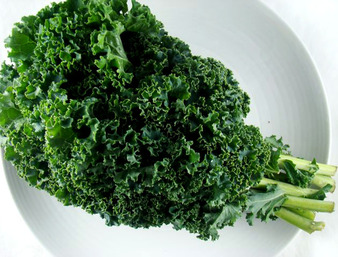 Kale, also known as borecole, is one of the healthiest vegetables on the planet. A leafy green, kale is available in curly, ornamental, or dinosaur varieties. It belongs to the Brassica family that includes cruciferous vegetables such as cabbage, collards, broccoli, and Brussels sprouts.

What makes kale so exceptional? Here is why it's a superstar vegetable -- and ways to work it into your diet.

Continue reading below...

Kale is a Nutritional Powerhouse

One cup of chopped kale contains 33 calories and 9% of the daily value of calcium, 206% of vitamin A, 134% of vitamin C, and a whopping 684% of vitamin K. It is also a good source of minerals copper, potassium, iron, manganese, and phosphorus.

Kale's health benefits are primarily linked to the high concentration and excellent source of antioxidant vitamins A, C, and K -- and sulphur-containing phytonutrients.

Carotenoids and flavonoids are the specific types of antioxidants associated with many of the anti-cancer health benefits. Kale is also rich in the eye-health promoting lutein and zeaxanthin compounds.

Beyond antioxidants, the fiber content of cruciferous kale binds bile acids and helps lower blood cholesterol levels and reduce the risk of heart disease, especially when kale is cooked instead of raw.

Super-Rich in Vitamin K

Eating a diet rich in the powerful antioxidant vitamin K can reduce the overall risk of developing or dying from cancer, according to a study in the American Journal of Clinical Nutrition. Vitamin K is abundant in kale but also found in parsley, spinach, collard greens, and animal products such as cheese.

Vitamin K is necessary for a wide variety of bodily functions, including normal blood clotting, antioxidant activity, and bone health.

But too much vitamin K can pose problems for some people. Anyone taking anticoagulants such as warfarin should avoid kale because the high level of vitamin K may interfere with the drugs. Consult your doctor before adding kale to your diet.

Kale might be a powerhouse of nutrients but is also contains oxalates, naturally occurring substances that can interfere with the absorption of calcium. Avoid eating calcium-rich foods like dairy at the same time as kale to prevent any problems.

Eat More Kale

In summer, vegetable choices abound. But during the cooler months, there are fewer in-season choices -- with the exception of kale and other dark, leafy greens that thrive in cooler weather.

To find the freshest kale, look for firm, deeply colored leaves with hardy stems. Smaller leaves will be more tender and milder in flavor. Leaves range from dark green to purple to deep red in color.

Store kale, unwashed, in an air-tight zipped plastic bag for up to five days in the refridgerator.



Easy Ways to Prepare Kale

Quick cooking preserves kale's nutrients, texture, color, and flavor. Rinse kale, chop it finely, and add it soups, stews, stir-frys, salads, egg dishes, or casseroles. Or top pizzas with kale for added nutritional goodness. Steam kale for five minutes to make it more tender or eat it raw. You can also substitute it for spinach or collard greens in recipes.

Other fast and easy ways to prepare kale:

· Make a simple salad with a bunch of thinly sliced kale, red pepper, onion, raisins, and your favorite salad dressing.

· Braise chopped kale and apples, garnish with chopped walnuts, and add a splash of balsamic vinegar.

· Toss whole-grain pasta with chopped kale, pine nuts, feta cheese, and a little olive oil.

· Cover and cook a pound of chopped kale with a few garlic cloves and 2 tablespoons olive oil for 5 minutes; season with salt, pepper, and a tablespoon of red wine vinegar.

· Make kale chips by slicing kale into bite-size pieces, toss with a drizzle of olive oil and a pinch of salt, and bake for 10-15 minutes at 350 degrees in the oven.

All vegetables are rich in nutrients and fiber, fat-free, and low in calories and are intended to be the cornerstone of all healthy diets. Toss kale into your grocery cart to enrich the nutritional goodness of your diet and help you eat the recommended 4-5 servings of vegetables every day.


Benefits of Drinking Apple Cider Vinegar
NOV 17, 2010 BY GAIL MORRIS

Apple cider vinegar is a derivative of apples. It is available in raw form or is processed and distilled, removing the murky, brown sediment at the bottom of the bottle. This sediment is the called the "mother" of the vinegar and is where all the health benefits reside. Raw apple cider vinegar contains potassium, pectin, malic acid, calcium, ash and acetic acid. The combination of the substances also has antibacterial properties.

Weight Loss Proponents of raw apple cider vinegar believe that it helps to burn fat and increase metabolism, but at this time there is no conclusive clinical evidence that this is true, according to MayoClinic.com. Although the occasional use of apple cider vinegar should not cause other health problems, it is highly acidic and may change the pH of the body when drunk in large amounts. It can also interact with other medications that you may be taking, such as diuretics and insulin.

Insulin Sensitivity In a study published in "Diabetes Care" from the American Diabetes Association in 2004, researchers found that ingesting vinegar significantly improved insulin sensitivity after meals in people who had a history of being resistant to insulin in the body. Subjects drank 20 g of apple cider vinegar mixed in 40 g of water and 1 tsp. saccharine. The data found that the acetic acid in the apple cider vinegar had physiological effects that were similar to medications that currently are used to treat individuals who suffer from insulin resistance and are pre-diabetic.

Stop Sugar Cravings Apple cider vinegar has been used to help you reduce your cravings for sugar and sweets, especially helpful when you are trying to diet. According to Donna Gates, nutritional consultant and author at Body Ecology, you can add two teaspoons of raw apple cider vinegar to 6 oz. of filtered water to help stop your cravings and reduce the likelihood that you'll reach for that bowl of ice cream or piece of cake.

Prebiotics Prebiotics are used by the body to build probiotics and stimulate the growth of healthy microflora in the large intestines. When this microflora is allowed to populate and grow in the large intestines, it helps to keep you healthy and strong by maintaining healthy digestion, fight illness and disease and preventing bowel dysfunctions, such as diarrhea.

Skin Raw apple cider vinegar has been used to help clear acne and other skin blemishes, according to Global Healing Center. Topical application of apple cider vinegar can be done with a mixture of aspirin and apple cider vinegar or with hydrogen peroxide and molasses for whiteheads.



5 Ways Eating Quinoa can improve your health
APRIL 30,2012 BY GABRIEL AVILA-MOONEY IN HEALTHY EATING GRAINS, HEALTHY GRAINS, QUINOA
1. An incredible source of protein

As a complete protein, quinoa contains all 9 essential amino acids and can provide up to 17% of your daily requirement; a good choice for anyone with a concern for their daily protein intake.

2. Vitamin rich

When held up to the common cereal, quinoa takes blue ribbon for vitamins and minerals. In addition to its high iron content, quinoa is loaded with magnesium, calcium, fiber, manganese, folate, vitamin B6 and phosphorous. A true power source of health, this vitamin team is proven to reduce the risk of heart disease, cardiovascular disease, diabetes and obesity.

3. Versatility

You should have a hidden stash of quinoa somewhere in your home simply because of its versatility. Mix a hot batch with honey and almonds for a high protein nutritional breakfast. Or, substitute vegetable stock during preparation and add your favorite dinner meat and/or veggies for a satisfying and delicious dinner.

4. Quick & Easy

Quinoa takes less time than rice. Bring two parts water and one part quinoa to a boil; reduce to a simmer, cover and simmer for about 15 minutes. You'll know quinoa is done when all the water is absorbed and the white spiral germ has separated.

5. Gluten Free

As a gluten free and wheat free flour, quinoa is a fabulous option for baking. It's creamy and slightly nutty flavor a delicious addition to any bread, muffin, and pancake recipe. We recommend quinoa hazelnut muffins or banana quinoa pancakes.

Quinoa is a great addition to any cupboard, versatile, delicious and vitamin rich.




HOW TO READ AND UNDERSTAND FOOD LABELS: BY AMERICAN HEART ASSOCIATION